Not sure of your bra size? Follow these easy steps: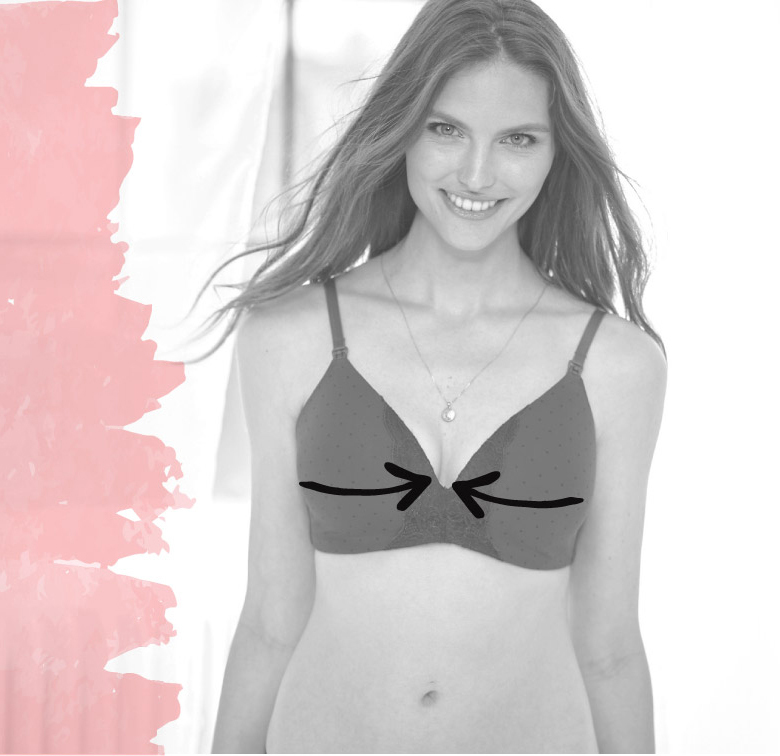 Step 1: Find your bust size
Stand straight and relax your shoulders
Wrap measuring tape around your chest over the fullest part of your bust. Make sure tape is flat against your back, while holding it securely, not tightly!
Remember this bust size number (For example: 36")
Step 2: Find your band size
Wrap measuring tape around your rib cage, directly and evenly under your bra band. Round up any fractions & remember this number (For example: 28.5" = 29")
Refer to the following chart to use this measurement to find your band size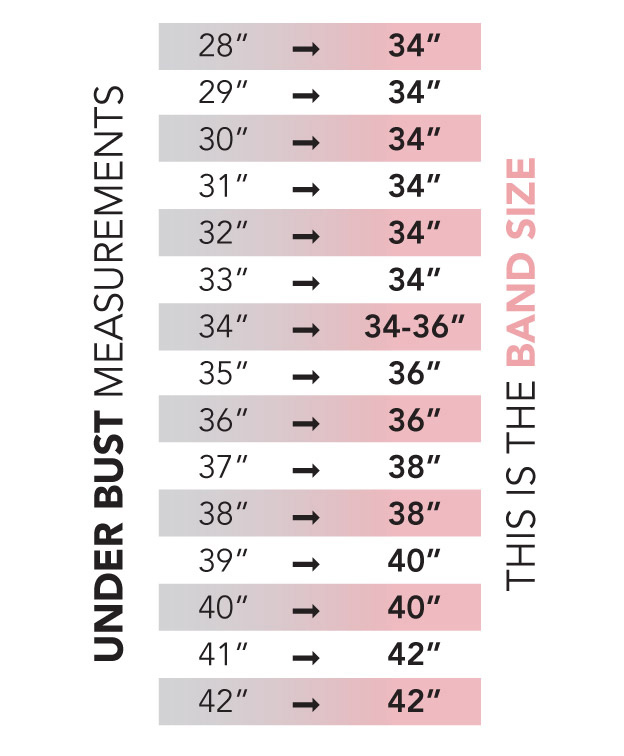 Step 3: Calculate your cup size
Bust size - Band size = Cup size
Refer to our bra cup chart using the difference you calculated by subtracting the band size from the bust size. This value will be used to determine your cup size!
For example: 36" – 34" = 2" = B/C