New Mom
Essentials
Discover clothing and accessories for nursing and caring for your baby in comfort: from bras, tops, tank tops and activewear to sleepwear, skincare and accessories!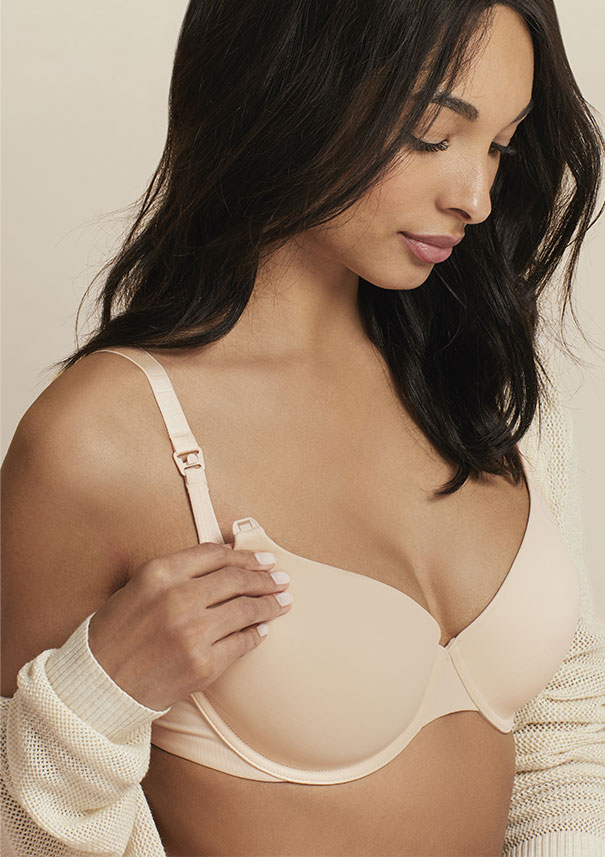 Nursing
Bras
Thyme's nursing bras feature convenient and discreet clips for easy access during breastfeeding. The best time to buy your nursing bras is the 8th month. Stretchy fabric ensures there'll be extra room for when your milk comes in.
Tip: Wear your nursing bra at night to reduce stretch marks on the breasts and keep nursing pads in place.
Shop nursing bras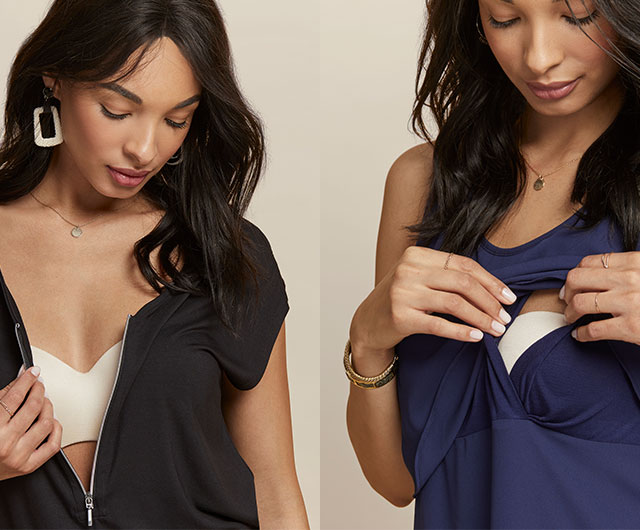 Nursing Tops
& Tank Tops
Made with lightweight and stretchy fabrics, these tops are designed with discreet nursing features to breastfeed your baby in complete comfort. Versatile and easy to match or layer, they can be worn during and after pregnancy.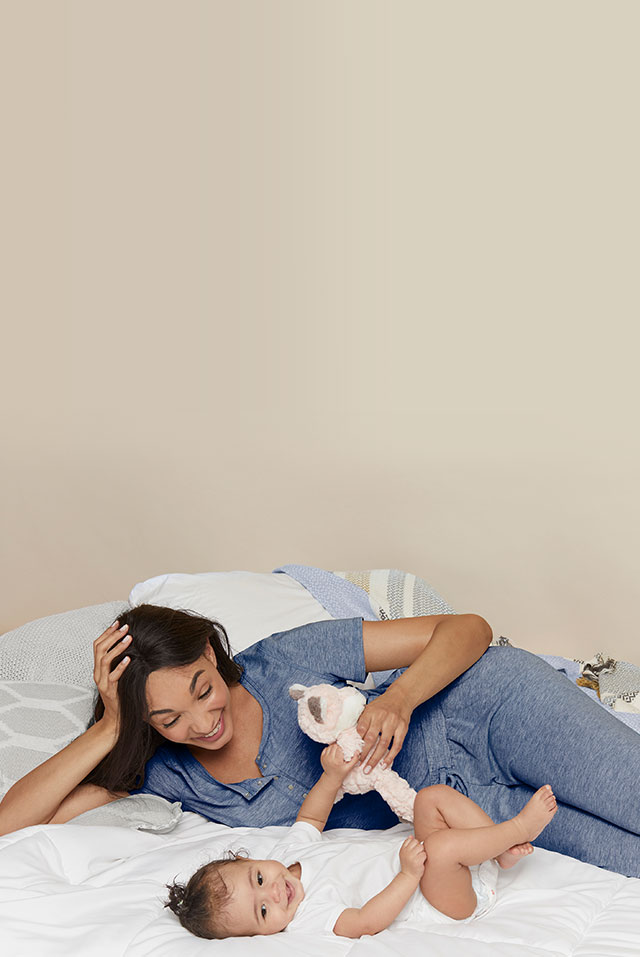 Sleepwear
Even if it feels like you'll never sleep again (we promise you will eventually!), you'll need to pick up some comfy pyjamas. Perfect to wear during pregnancy and after, their convenient nursing features make them as practical as they are stylish!
Shop sleepwear