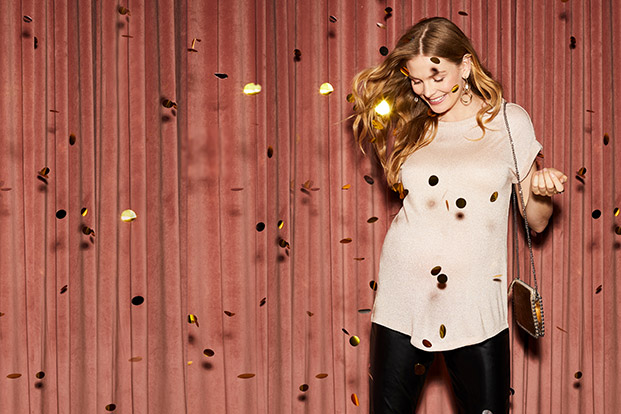 Shine bright this holiday season with the perfect outfits for you and your bump.
shop the collection
From top
to bottom
Create your holiday looks with high-waisted skirts that highlight your bump, sculpting pants that boast a faux leather finish, and long chic blouses that fall flawlessly over your silhouette.
All in
one
Wrap up your bump with this flattering jumpsuit featuring a sash at the empire waist designed to accentuate your new shape.
Dress
code
This holiday season calls for velvet, lace and lots of glitz. Our expert fits are designed to hug your bump or fall generously over your pregnancy curves. Either way, you'll love playing dress-up and you'll look gorgeous doing it.
Who says you can't breastfeed in style?
With a discreet opening for nursing access, this lurex holiday dress is a prime example that any nursing mama can.