Blue Marine
On the horizon — new maternity styles to freshen up your closet.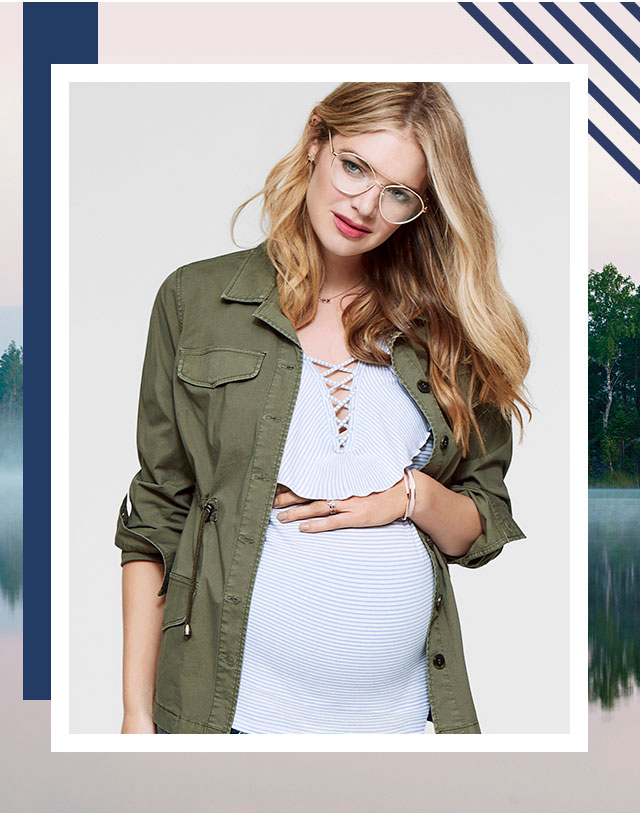 On TOP of things
Go from day to night with cool styles featuring hints of denim, lace-up necklines, ruffles, stripes and more!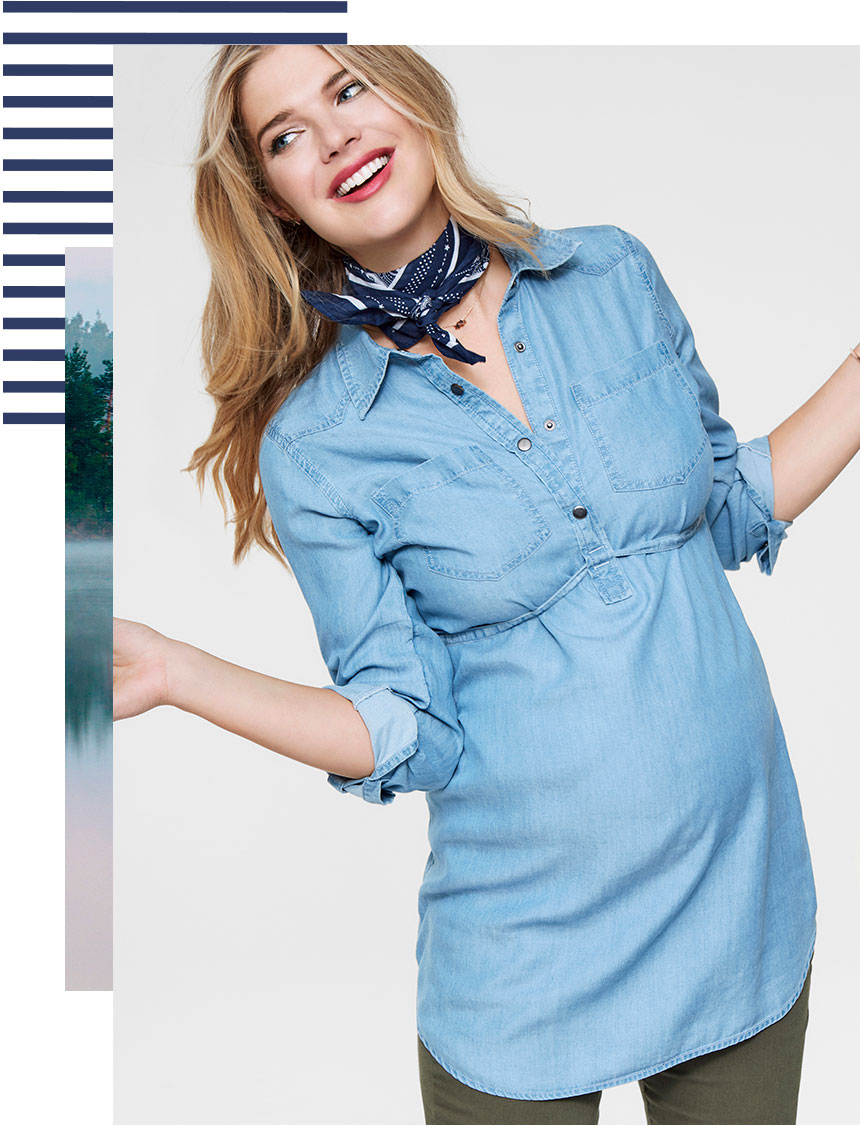 Denim
Blues
Skinny, distressed, torn or embroidered — few things are as versatile as our maternity jeans, designed with your comfort in mind. Take your pick!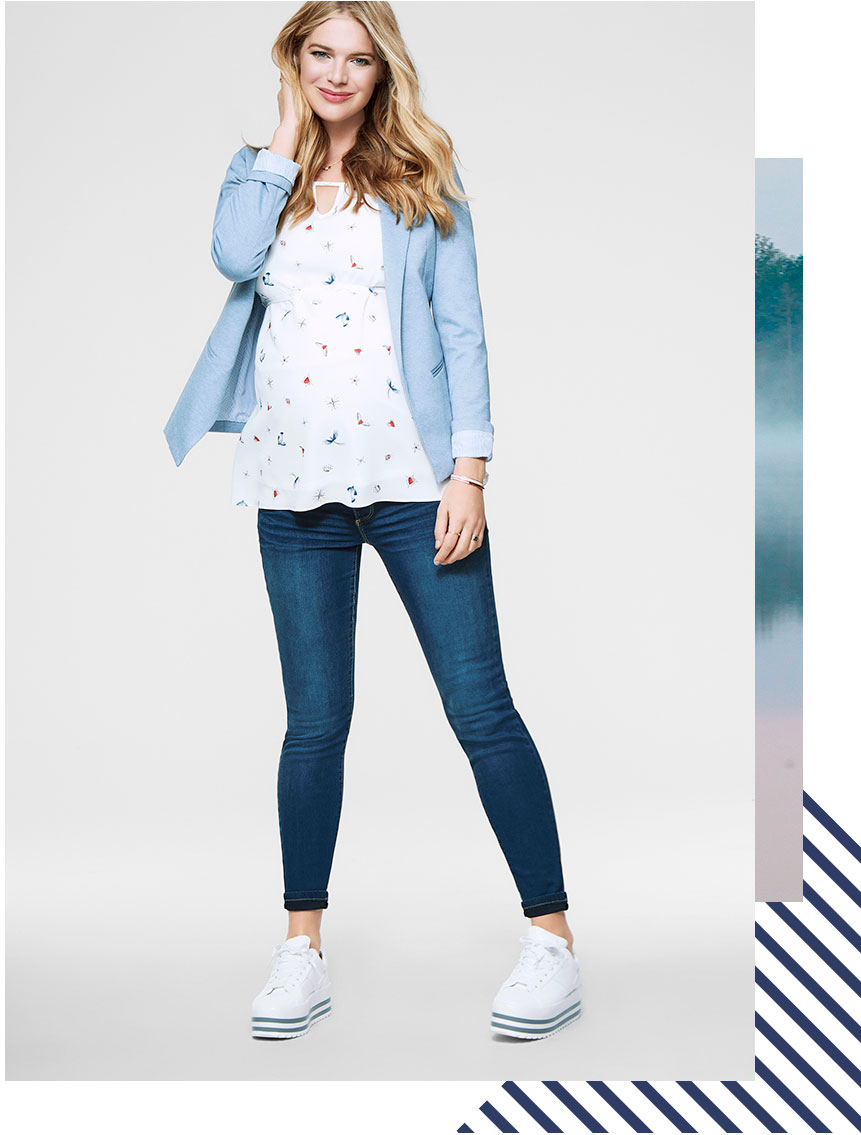 Crush on this
Stock up on jackets and blazers boasting drawstring waists and zippered panels at side for extra space and comfort.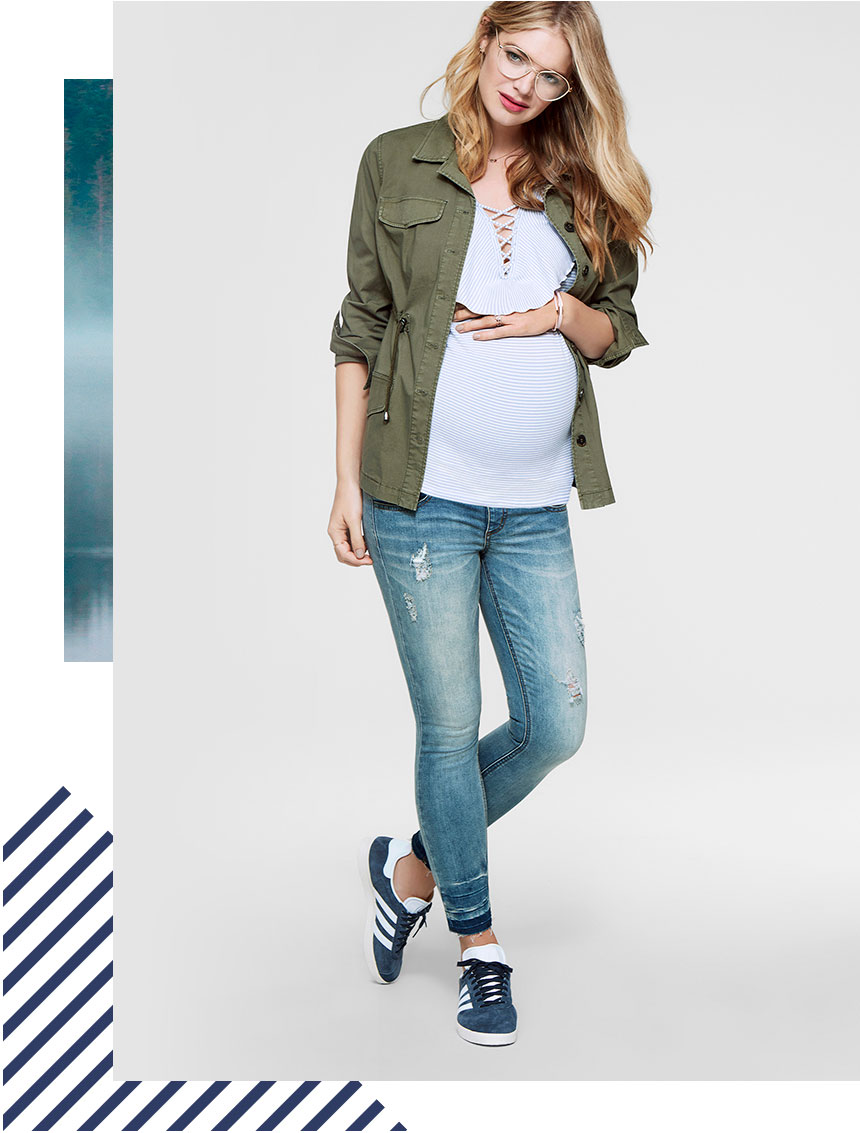 Everything
nice
Get on board with jean skirts, shorts and faded capris, all spruced up with our signature ultra-lite belly panel.